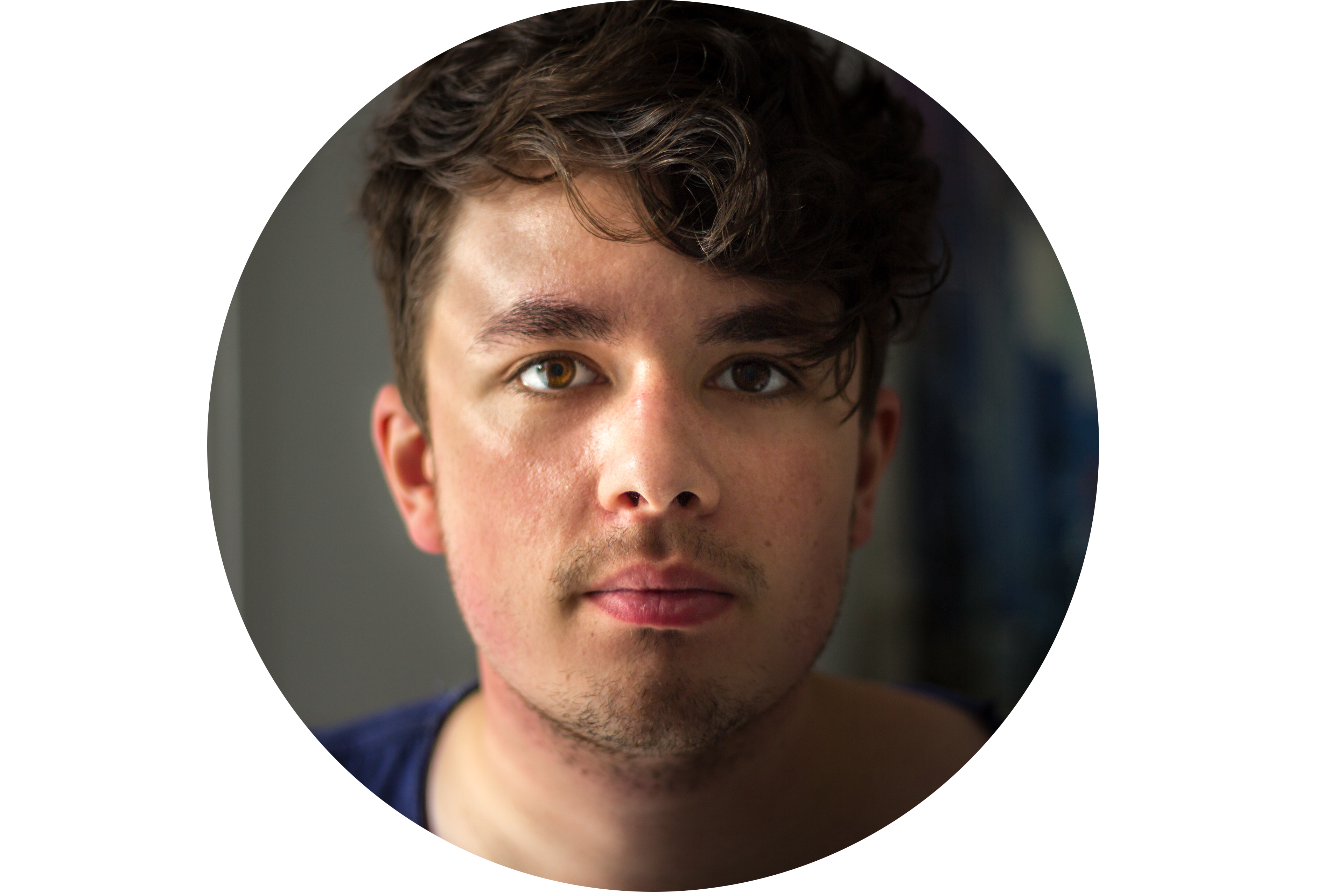 ME
Alright. I'm Jake. I'm from Halifax in Yorkshire.
Okay, now that's sorted, lets crack on with the bit where I go on about how I'm passionate about advertising. To be honest though, 99% of adverts DO MY HEAD IN.
I'm sick to death of seeing ads that seem to forget that they're ads. They fail to do the basics; persuade and sell. Sometimes they are brilliantly creative, but don't communicate anything. Ads are not a piece of art with a logo stuck in the bottom corner. They have a job to do.
Even worse than that are the ads I don't see. You know, the ones so boring and forgettable that they just become wallpaper. Just a waste of everyone's time.
I try and keep this in mind when I think of ads. Am I successful in that? Well thats for you to judge.
Thank god that's out of my system. Now what else is supposed to go in a bio?
If you care, I'm a big football fan. I've had a season ticket at Man Utd with my dad for about 5 or 6 years now. Try not to hold it against me please. I also love designing football kits in my spare time- you can take a look at them on the 'Playground' area of my website. I'm also into photography and just learning about stuff really.
Things I did that I'm chuffed about
D&AD New Blood Pencil
Finalist- EDCOM AdVenture
Reached the final 3 of the EDCOM AdVenture competition
Stuff I can do
Thinking
I'd say my ideas are my biggest strength. I love creating big concepts. It makes me happy.
Copywriting
Although I'd like to think I can do both copy and art direction, I'd say I lean towards copywriting. That's what I won my pencil for so I guess I must be half decent(?)
Design
Having studied Media and Graphic design at GCSE, I've been using both Photoshop and Indesign for donkey's years now. I've done a bit of freelance design work in the past as well as mocking up my ads throughout uni.
Photography and Film
I love doing photography and film and have photographed, filmed and edited various family weddings.
Baking
I also make a mean salted caramel cake. Just putting that out there.
Creative Advertising BA - First Class Honours
Leeds Arts University
2015-2018
Lightcliffe Academy Sixth Form 
2013-2015
11 GCSEs A to C (and one BTEC in PE!)
Lightcliffe Academy (formerly Hipperholme & Lightcliffe High School)
2008-2013