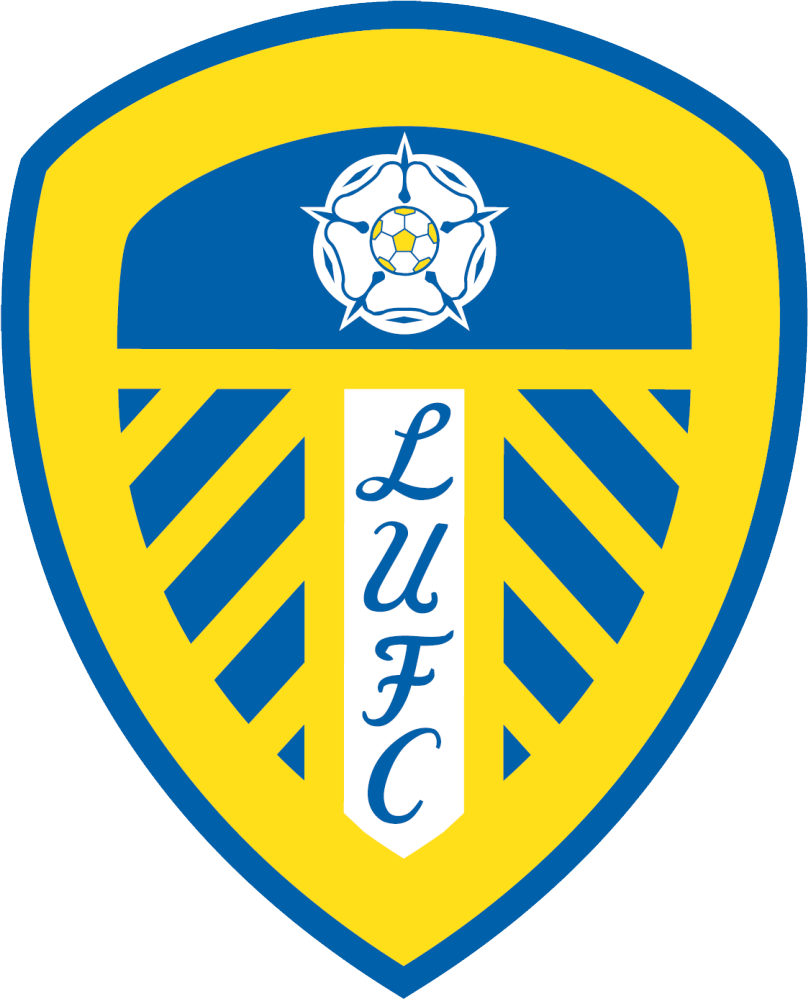 I helped out with the creative on this pitch whilst I was at
Brawl
. The brief was initially to sell season tickets at Leeds United, although it was later altered to focus on season ticket renewals following the backlash against their
proposed new badge design. 
Route 1
I'm a big football fan and a season ticket holder at Man Utd, so I loved this brief. I really wanted to avoid the clichéd "feel the passion" blah blah blah we always see being promoted by Sky Sports and the like. From my perspective as a fan, I've always found them to be out of touch and schmaltzy. It's not that that passion isn't there, its just its impossible to do it justice in an ad.
So for my campaign, I wanted to reflect the characters, the quirks and the dedication of fans. Each ad is based on people I have seen at real games. It was important to me to ground the ads in truth because I know the audience won't connect with something that doesn't reflect the reality of being a football fan.

I do not own any of the images used- they were found on google images.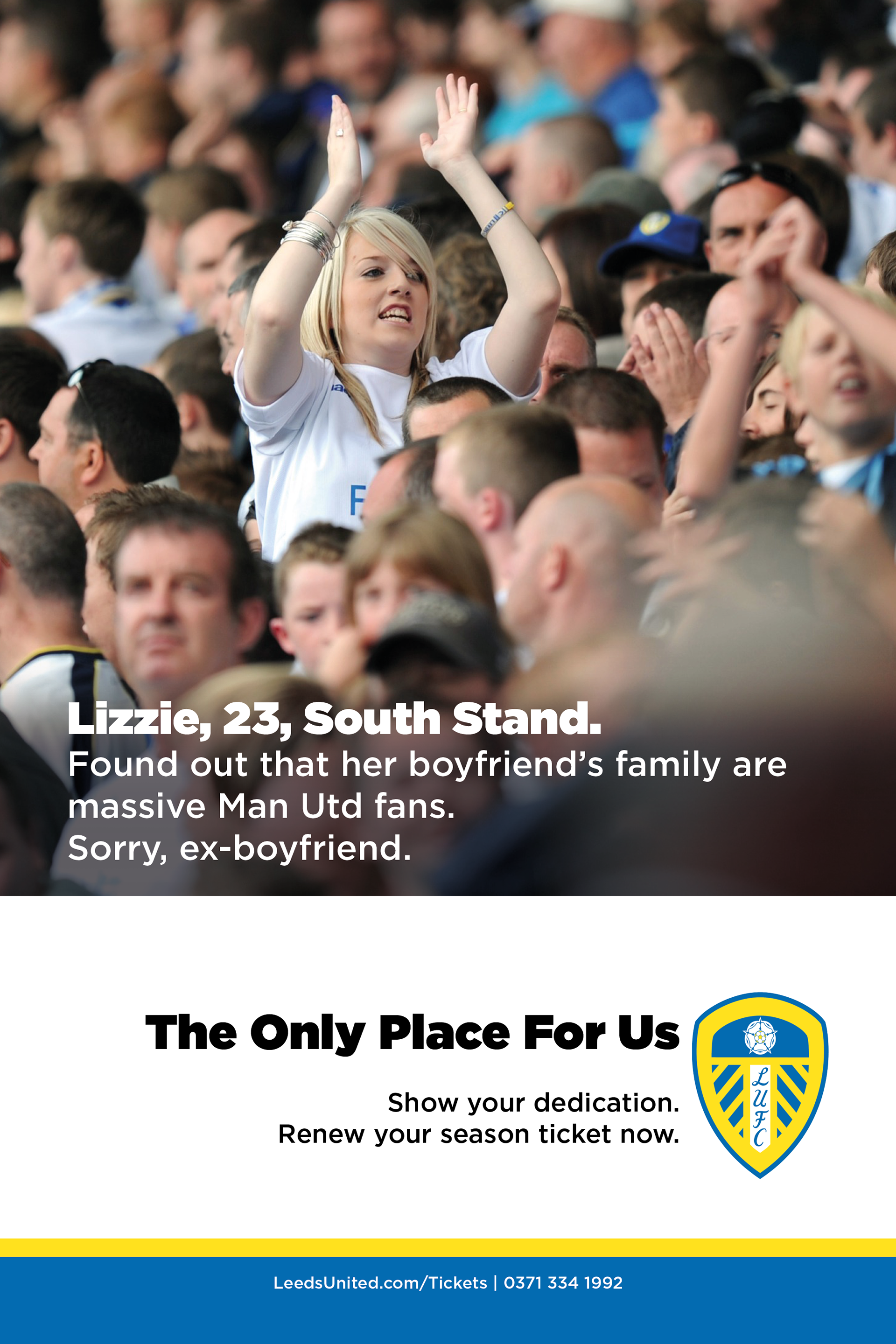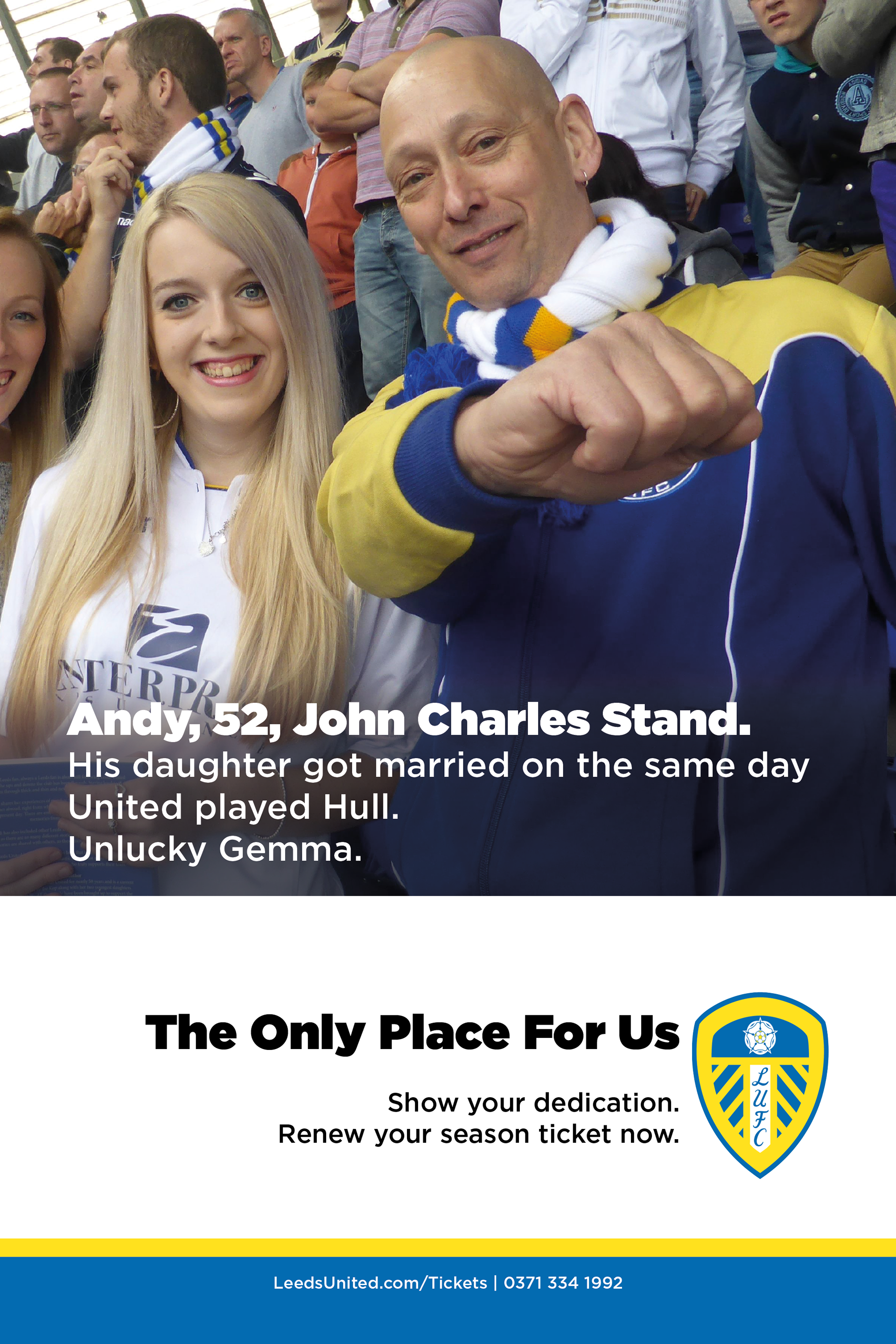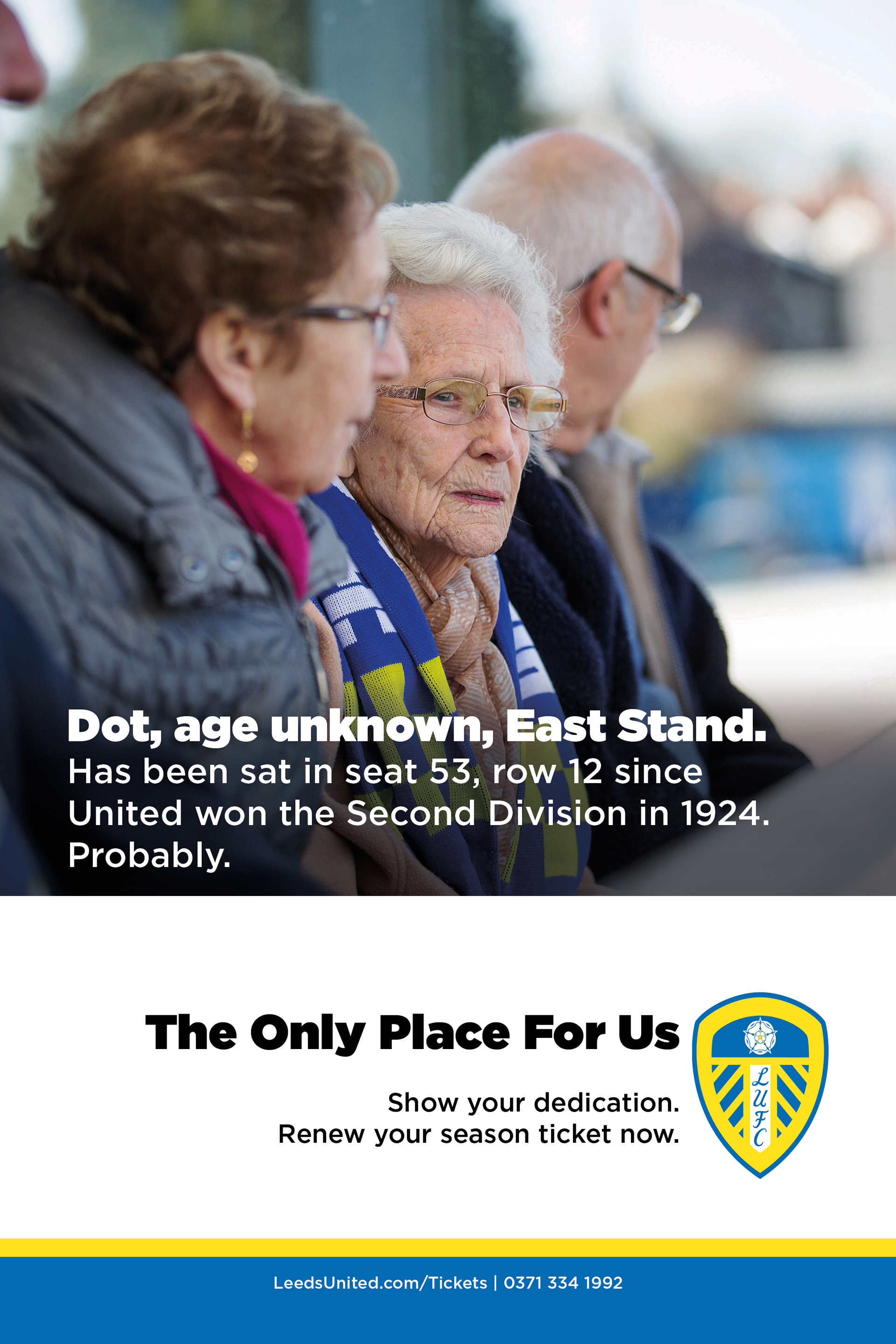 Route 2
This idea is more video based. The brief asked us to create a video that would be played on the big screen at half time that would drive season ticket renewals. Again, the last thing we wanted to do was make some soppy nonsense video that football fans can't relate to. The client was keen on using poetry, so our idea was to use a gritty, urban poetry style with a cool, homemade/rough visual style for the video intercut with archive footage. We used the Oasis documentary
'Supersonic'
as a visual reference.
Rough draft visuals: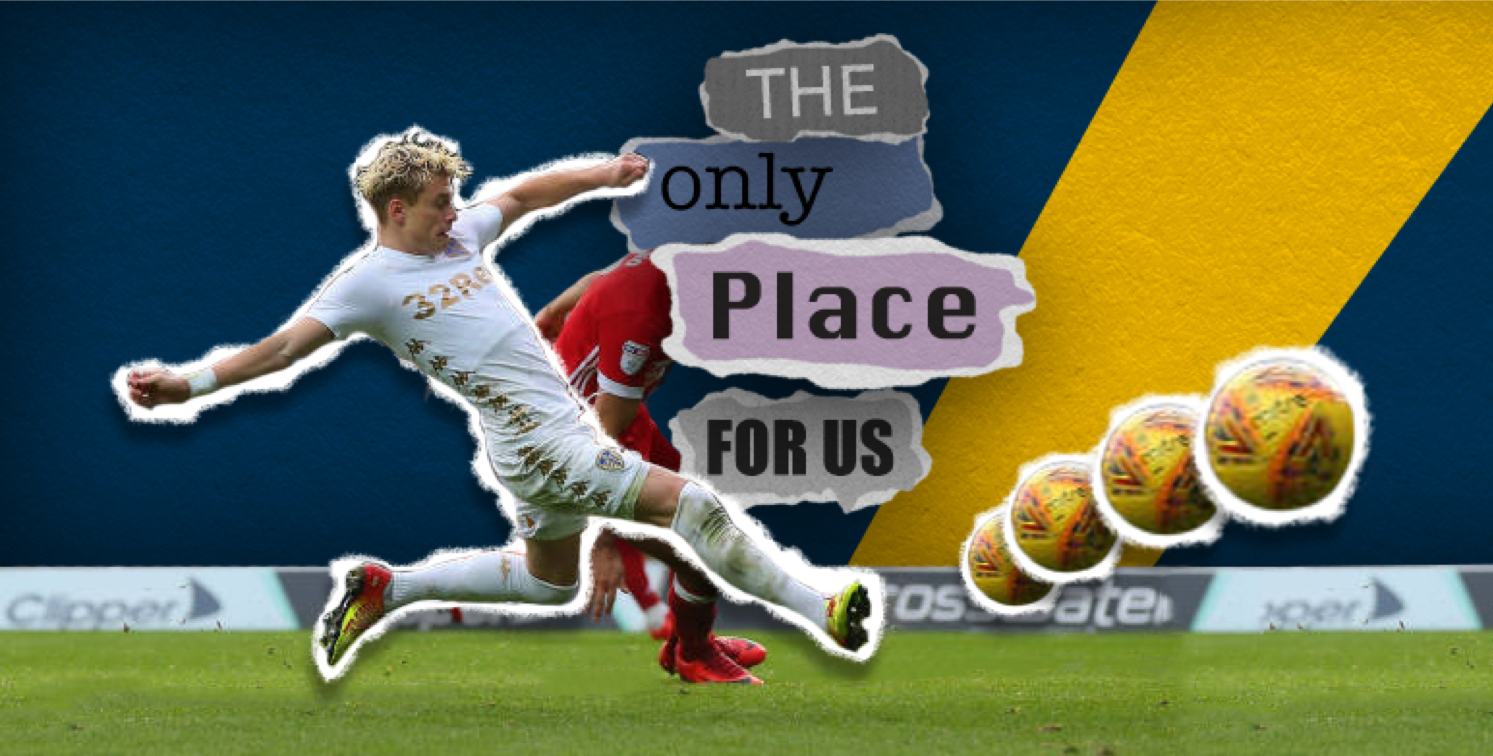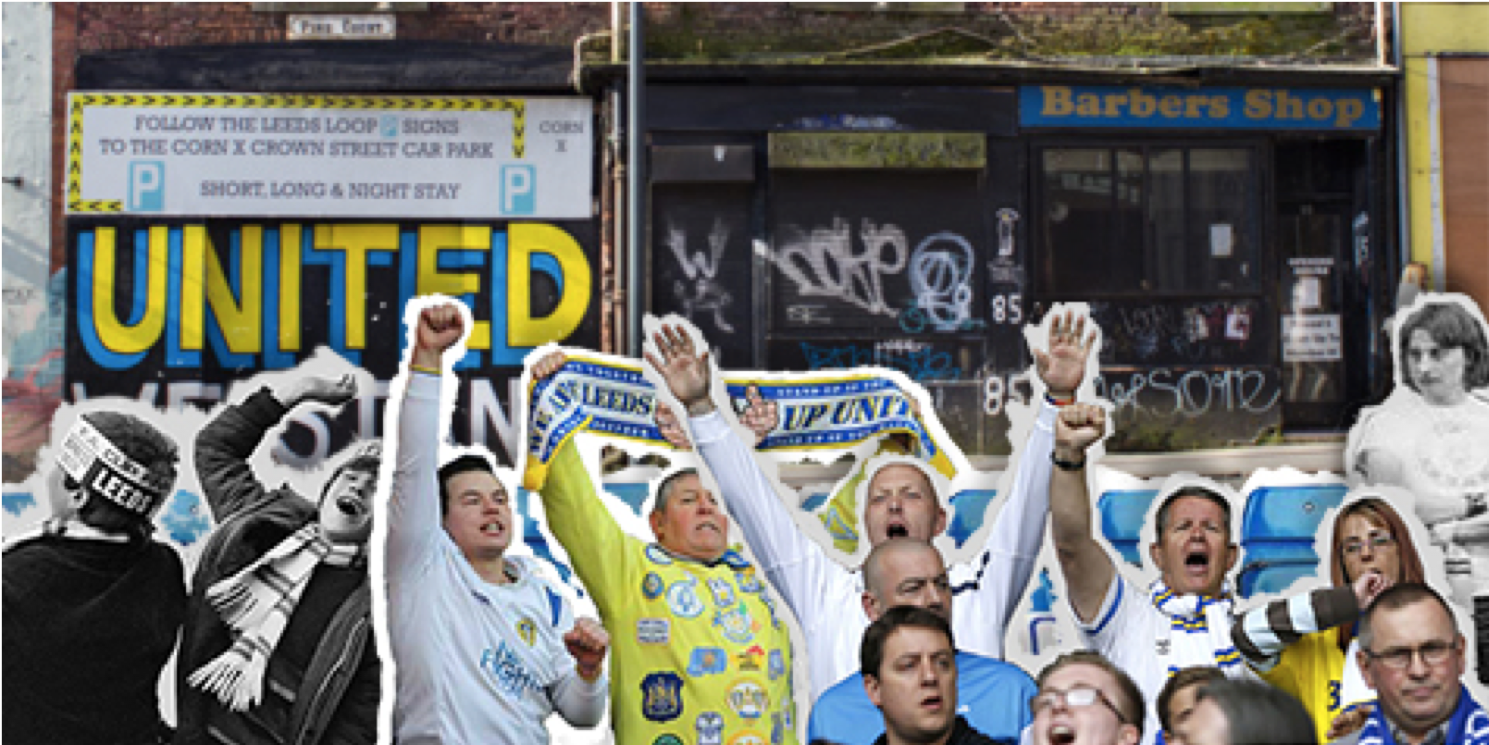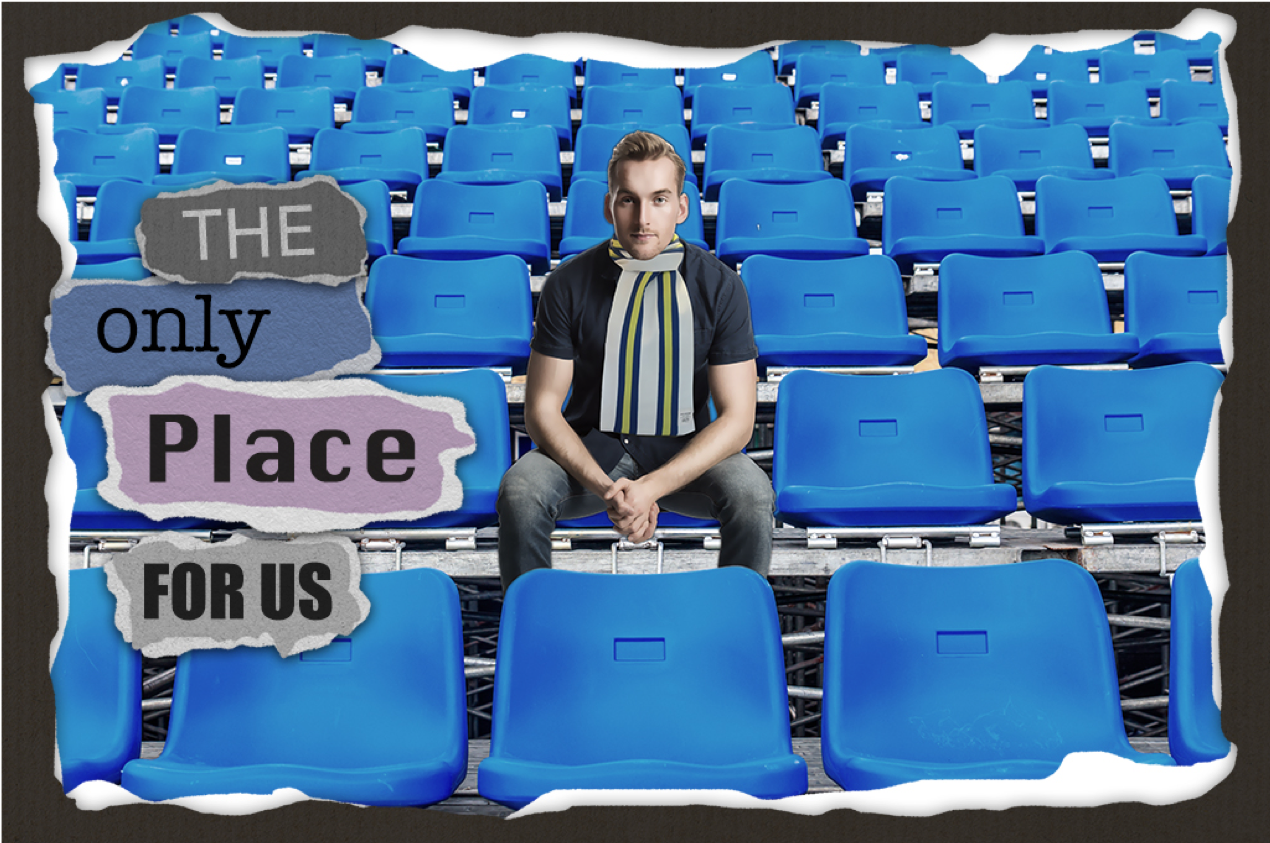 Route 3
Route 3 looked at the idea that each seat is unique, which gave us the 'My View My Leeds' line. This idea encouraged fans to film the view from their seat and submit it to Leeds United via a special season-ticket-holders-only microsite and on social media. A selection of the best footage would then be shown on the big screen at half time, with the name and seat number of the fan who filmed it. To persuade fans to get involved, the best video shown at each match would receive a prize- a hospitality package perhaps.