This was a brief set by Amnesty International as part of the EACA Inspire! Ad Venture competition. The brief was to promote Amnesty's 'iWelcome' website, which aims to welcome refugees into Europe by creating a friendly network of people who are dedicated to helping refugees.
Rather than creating an awareness campaign, we chose to target people who were already sympathetic towards refugees, but feel that they are unable to help. Our campaign aims to show the audience just how easy it is to help by directing them towards the iWelcome website.
The campaign is currently being judged and has so far reached the final 3 in this European-wide competition.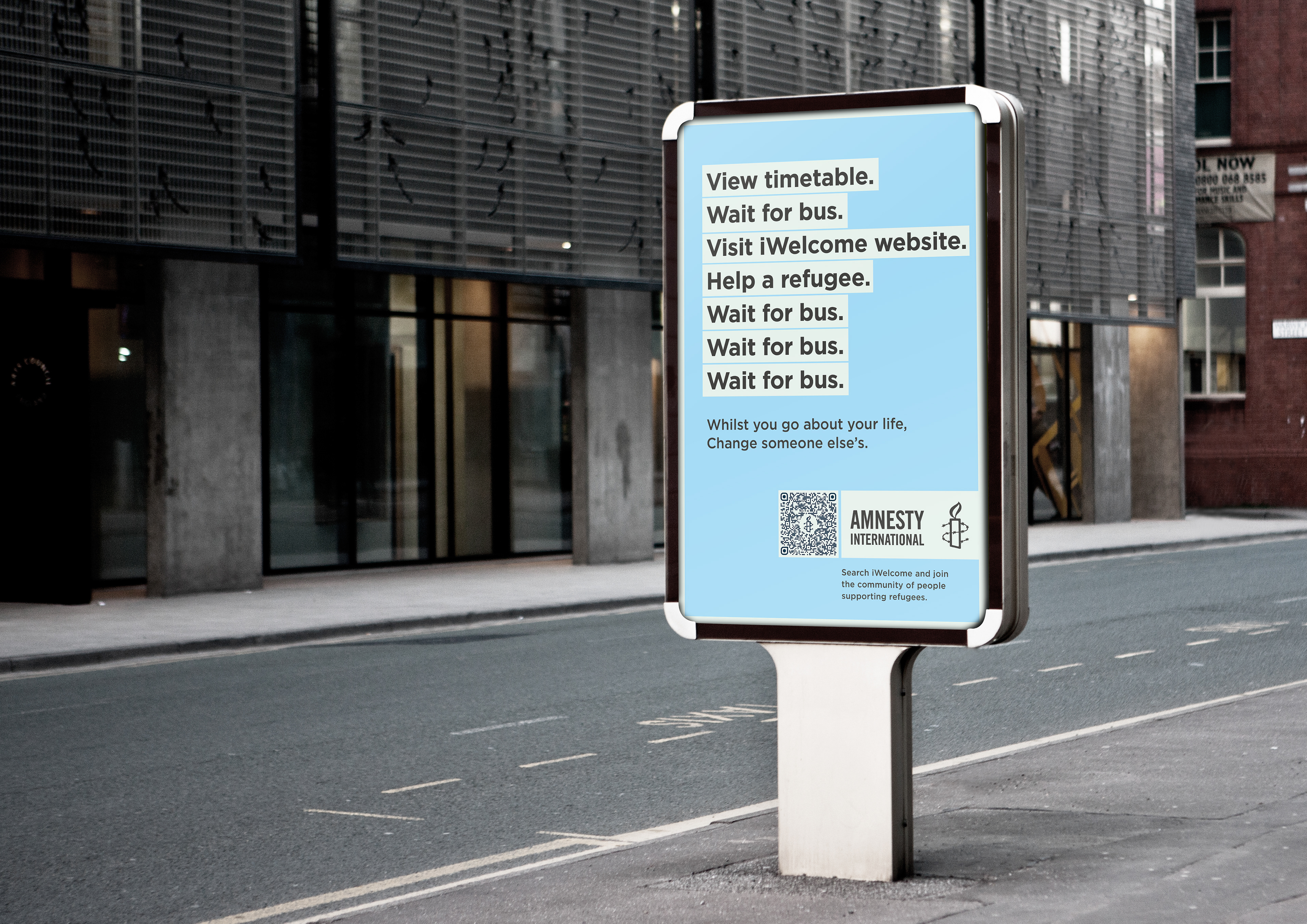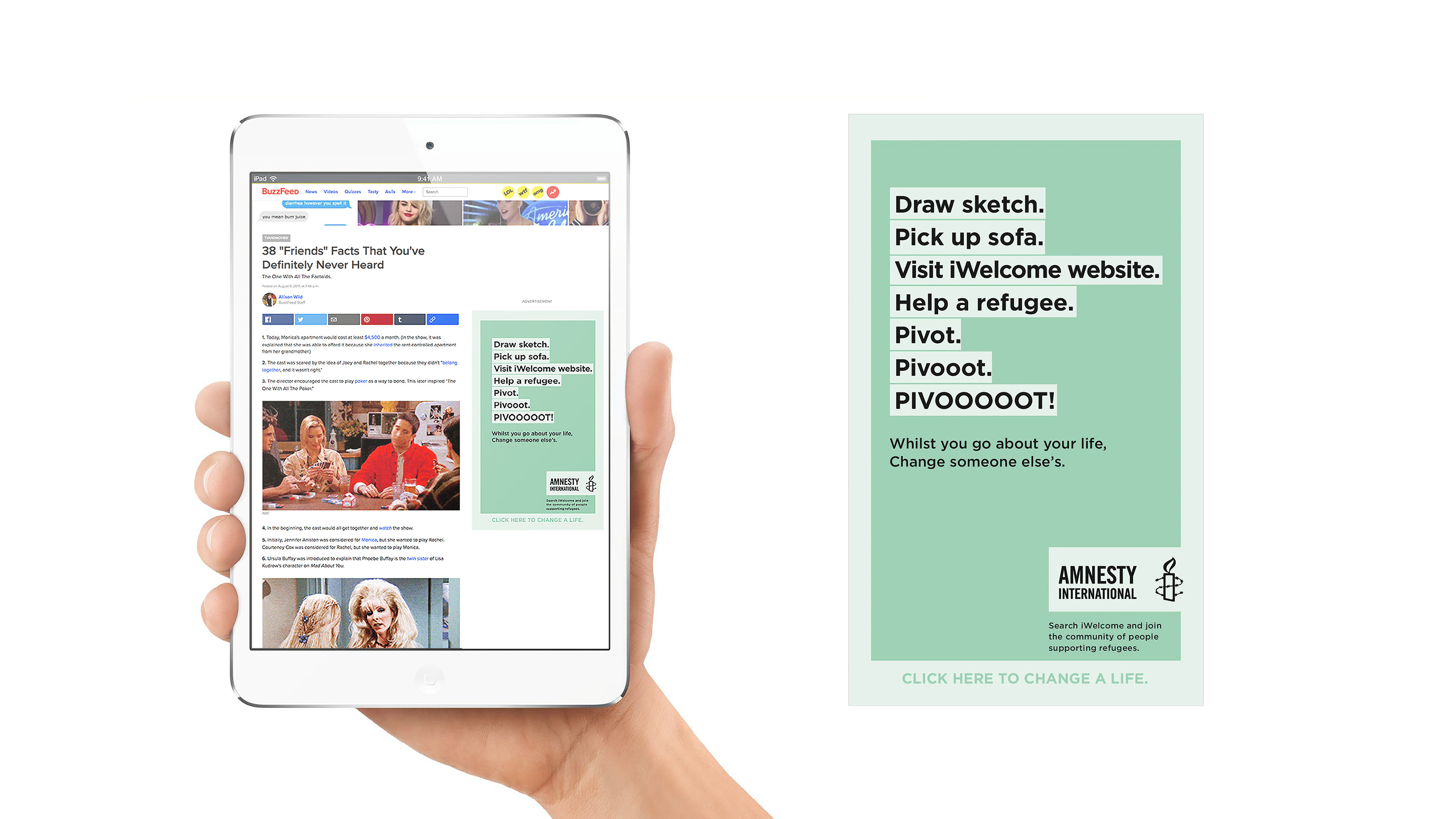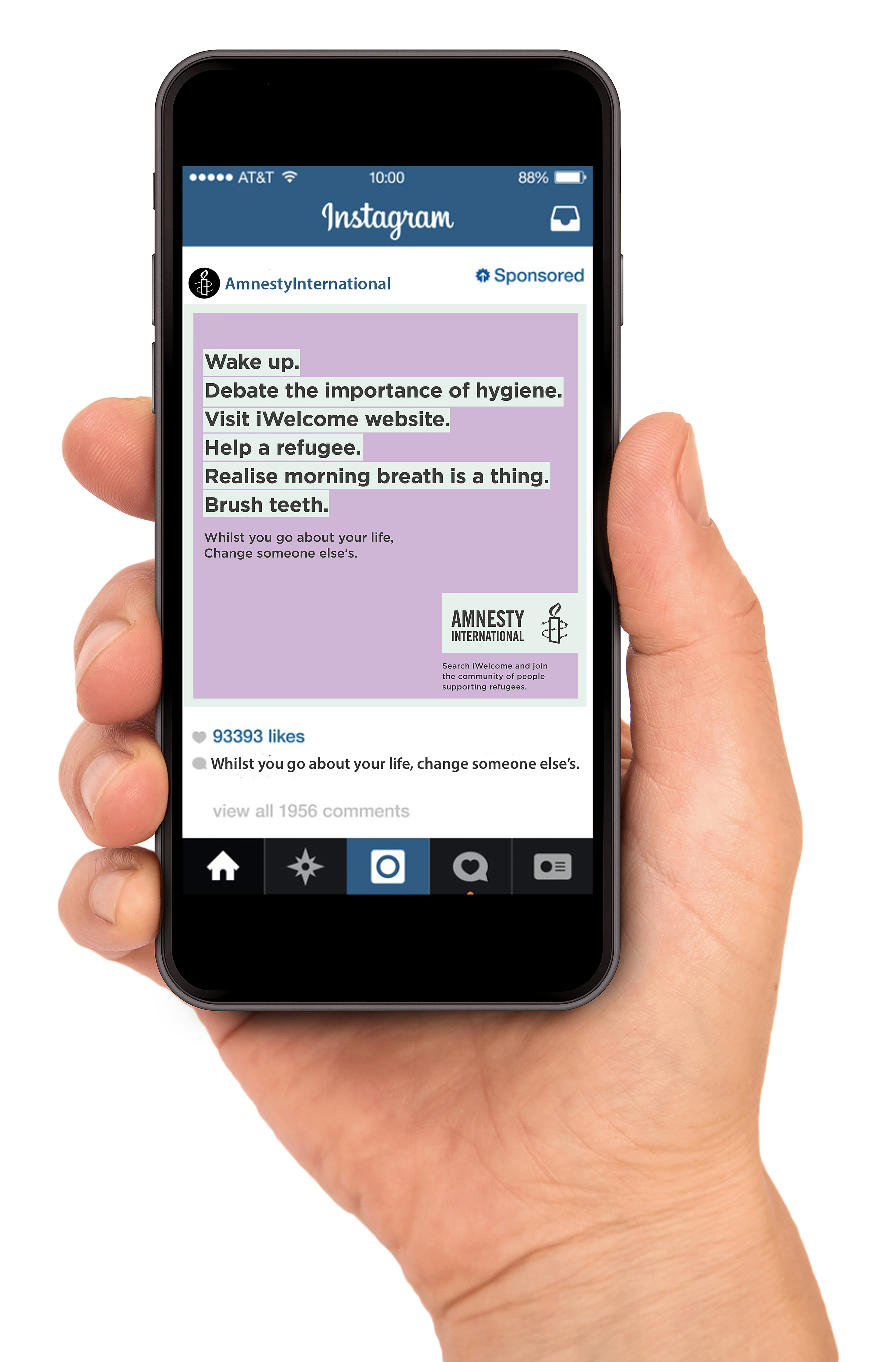 Ambient
The campaign also utilised a large about of ambient media. This allowed us to put the message of speed and ease 'in situ'. For example, we altered Pot Noodle packaging to promote the website whilst the food is in the microwave-when the audience clearly has time as they are waiting for their food.